Professional mobile application development services for iPhone/iPad, Android, BlackBerry and Windows Mobile.
The Fortune3 iPhone App allows users of the Fortune3 shopping cart software users to stay on top of their ecommerce sales and customers 24/7, directly from their iPhone. This useful app is provided for free to any user of the Fortune3 ecommerce software, even free trial users!
To use this app you need to have an established account and ecommerce store with Fortune3, or a Free Trial account. If you do not have an account with Fortune3, please visit us http://www.fortune3.com/ and create your online store with the most advanced and easy-to-use ecommerce solution today!
Features:
Push Notification - Get notified on your iPhone when an order comes in!
Dashboard - View a quick summary of your sales by time periods or status.
Order Management - View and manage your orders easily and quickly.
Status Changes - Ship or Cancel your orders on the go.
Customer Management - View and contact your customers with a simple touch-click.
Order Search
Customer Search
Hire Dedicated Mobile Developers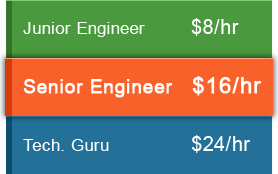 It's That Simple, Fast And Efficient!
Our engagement models are devices to ensure the
allocation of best mobile application developer for
every project
Innovation, vision, originality, and versatility!
Find out how KADA can offer you an edge to conquer
the immensely dynamic mobile space with cutting-edge
mobile applications.
Request Information
Please complete our request information form and our consulting epresentative shall get in touch ith you shortly.
KADA' engagement models are tailored to meet diversified needs of our global customers. Get an insight of our highly efficient and ROI-centric engagement models.
KADA's dedicated teams model offers clients' an easy and cost effective solution pertaining to deployment of myriad technical groups & resources.