Professional mobile application development services for iPhone/iPad, Android, BlackBerry and Windows Mobile.
RedmineApp is a native iPhone client for the web-based project management and issue tracking tool Redmine. View, create and edit issues, keep track of activities. Manage entire projects on the go.
Supports iOS 6 and iPhone 5 Apple Staff Favorite in Germany, Austria and Switzerland
Features:
View, add, edit and comment issues!
Display attachments
Log time spent on issues.
Add and view subtasks, view issue relations
Filter and sort issues by different aspects.
Use custom queries from your Redmine
Search for issues by ID
Customizable dashboard for quick access to projects
Access multiple Redmine servers and accounts
Hire Dedicated Mobile Developers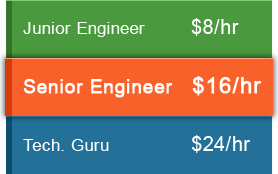 It's That Simple, Fast And Efficient!
Our engagement models are devices to ensure the
allocation of best mobile application developer for
every project
Innovation, vision, originality, and versatility!
Find out how KADA can offer you an edge to conquer
the immensely dynamic mobile space with cutting-edge
mobile applications.
Request Information
Please complete our request information form and our consulting epresentative shall get in touch ith you shortly.
KADA' engagement models are tailored to meet diversified needs of our global customers. Get an insight of our highly efficient and ROI-centric engagement models.
KADA's dedicated teams model offers clients' an easy and cost effective solution pertaining to deployment of myriad technical groups & resources.